Hammer Top Real Estate Sign Frames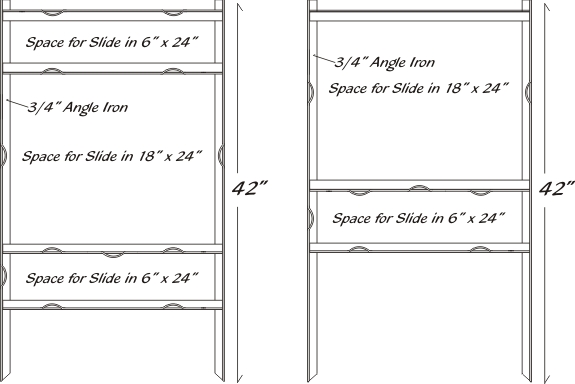 "Hammer Top" Slide in Style Frame

Individual Frames: $29.00 each 12 or more: $26.00 each

---

Strong 3/4" Iron
Made from steel angle iron. Frames are powder coated with a durable black finish.

No tools required
Frames accept sign panels up to 1/4" thick without the use of tools! Signs simply "slide" in and are held in place by die stamped loops in the angle iron.

Safely hammered into hard ground
The legs of the frame extend slightly up beyond the top horizontal bar to allow for hammering the frame into hard ground without damaging the frame.

Fits most car trunks
By keeping the sign to no more than 42" in height, we assure that it will fit easily into the trunk of almost any vehicle saving your back seats from dirt and or possible damage from transporting the frames to and from property listings.

Prices subject to change without notice.
[ Products ] [ Support ] [ Gallery ] [ Capabilities ] [ Write Us ] [ Home ]
Page Last Updated on 05/18/13

McLain Signs
1203 Main Street, Asbury Park, New Jersey 07712
Phone: 732-775-0271 Fax: 732-774-2250
URL: http://www.mclainstudios.com/realestateframes.htm